At Ageless Aesthetics MD Medspa in Fredericksburg Virginia, we believe in recognizing a familiar face, welcoming a new one, and treating everyone under our care the way we would want to be treated ourselves. We proudly offer a variety of aesthetic services, some of which are detailed below. Contact us today for pricing or to schedule or your appointment!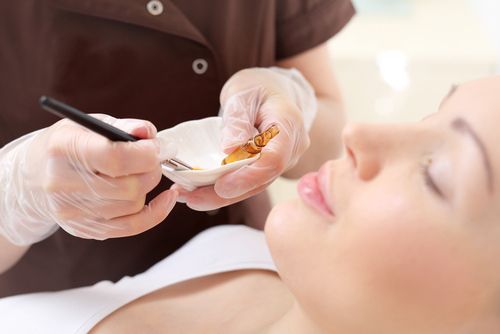 Chemical Peels in Fredericksburg, VA
Get brighter, smoother skin in one week
At Ageless Aesthetics MD Medspa in Fredericksburg Virginia, we are focused on treating each individual's personalized needs with the highest quality of care. Our medical grade chemical peels are exclusive to physicians and much more effective than services provided by an esthetician run spa. The customized peels penetrate into the dermis and assist with fading mild acne scars, melasma, sun damage, discoloration, fine lines, and wrinkles. We can also customize your treatment to fight active acne and reduce flare ups. Treatment sessions are typically comfortable and are scheduled appropriately apart to safely meet each patient's goals.
The Hydrafacial© MD
Is HydraFacial© right for you? Yep. HydraFacial© is for everyone. We don't have a type. It's the unique serum delivery system that puts the HydraFacial© into a category of its own.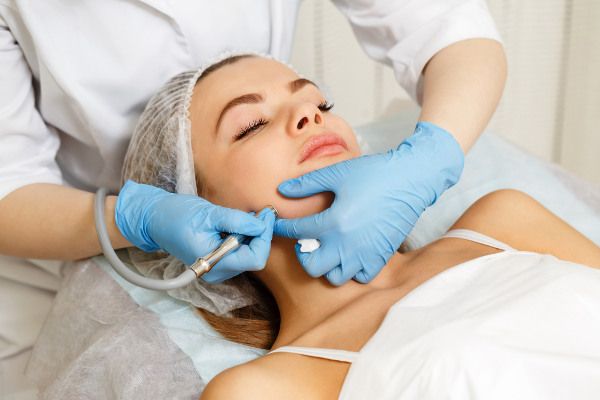 The Hydrafacial© MD
The multi-step treatment cleanses, exfoliates, and extracts, removing impurities and dead skin cells while at the same time quenching skin with vital nutrients like antioxidants, peptides and hyaluronic acid. HydraFacial© addresses all your skincare needs, such as:
Fine lines + Wrinkles
Elasticity + Firmness
Even Tone + Vibrancy
Skin Texture
Brown Spots
Oily + Congested Skin
Enlarged Pores
Need an extra boost?
Tailor your treatment with award-winning super serums to address specific skin concerns.
BRIGHTALIVE BOOST – Minimizes the appearance of discoloration and brightens skin tone for an instantly gratifying glow.
GROWTH FACTOR BOOST – Minimizes the appearance of fine lines and wrinkles to restore skin health and vitality.
DERMABUILDER BOOST – Minimizes signs of aging and recharges skin with a patented combination of peptides.
BRITENOL BOOST – Minimizes the appearance of dark spots and sun spots for an even complexion.
HydraFacial© FAQs
Why is HydraFacial© good for my skin?
Hydration is the foundation of healthy, radiant skin. Irritation of the skin has been proven to increase signs of aging. HydraFacial© is a hydrating and non-irritating treatment.
Am I a candidate for this treatment?
The HydraFacial© treatment is designed for all skin types. Even the most sensitive skin easily tolerates the HydraFacial© treatment. Your physician or skincare professional may choose specific treatment serums and/or customize the treatment for your unique skin conditions and needs. Consult your physician or skincare professional for a skin evaluation and sensitivity test.
How long does the treatment take? Is there any downtime or pain involved?
Our goal is to help support you in a balanced lifestyle. That's why HydraFacial© is a fast, efficient treatment that takes as little as 30 minutes. You may put on makeup and return to your normal activities right after the treatment since there is no downtime.
What results may be expected? How many treatments are needed to see results? How long do the results last?
Many clients report seeing visible skin refinement and an even, radiant skin tone after just one treatment. The smooth results and hydration may last 5 to 7 days or even longer. We don't believe in quick fixes, so one treatment per month is recommended for improving the appearance of fine lines, wrinkles, brown spots, oily and congested skin. Continued HydraFacial© treatments are highly recommended to maintain skin health results.
The SaltFacial Skin Renewal Therapy™
The SaltFacial Skin Renewal Therapy™ System from Med-Aesthetic Solutions, is a technological breakthrough for the treatment of a variety of non-invasive skin therapies. An "Aesthetic-Medical device" that delivers All Natural results and is:
Safe for all skin types
Powerful enough to perform a wide variety of medical skin procedures
Gentle but effective for medi-spa non-invasive skin rejuvenation treatments
The SaltFacial Skin Renewal Therapy™ System utilizes 3 innovative technologies:
Restore: Exfoliate withall natural sea salt
Replenish: 3 MHz ultrasound delivers hydrating anti-oxidants deep into tissue…precisely where they were formulated to work
Rejuvenate: High intensity, multi-wavelength LED light therapy
Results you see and feel…after the first treatment. Soft, Supple, More Beautiful Skin…Naturally
Additional Facials and Services in Fredericksburg, VA
The Fire and Ice Facial
The Ageless Signature Facial (60 or 90 mins)
The Dermaplane Facial and Mask
The Mens Beard Facial
Teen Facials
The Forma Skin Tightening Facial
The Cryo Facial
Microdermabrasion
Ocology Facials
Beak Facials
Lymphatic Drainage
Lunch Time Peels
LED Light Therapy
The BOTOX® Facial
Skin Tags and Lesions Removal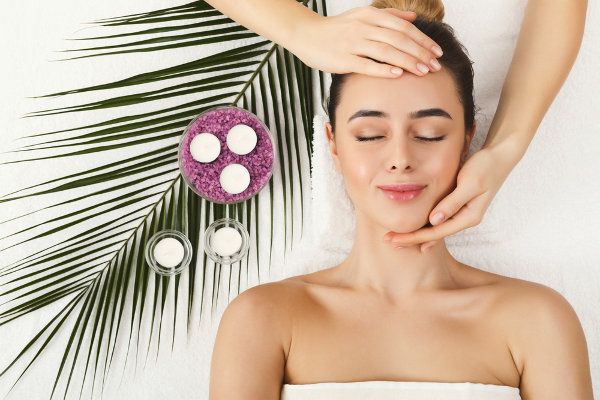 Benefits of Regular Facials
A professional facial is more than just a chance to relax and recharge; there are also notable benefits to your skin. Finding the time to schedule regular facials can be a challenge, but you should consider it part of your overall wellness routine.
One benefit of a professional facial is the deep cleaning it provides. Removing the layer of dead cells, bacteria, and other contaminants can reveal healthy, glowing skin.
For those with clogged pores, extraction is another marked benefit of a professional facial. Everyone knows it's essential to leave pore extraction to the pros to avoid broken capillaries and other skin damage, but your aesthetician can also extract far more efficiently than you could on your own.
Masks and peels offer a chance to receive targeted care. Whether you're looking for a brighter complexion, reduced outbreaks, or deep moisturization, masks and peels can deliver.
Stress relief is another significant benefit of a professional facial. Taking an hour or two to relax and let someone else care for your skin can give you the boost you need to get through the rest of your week.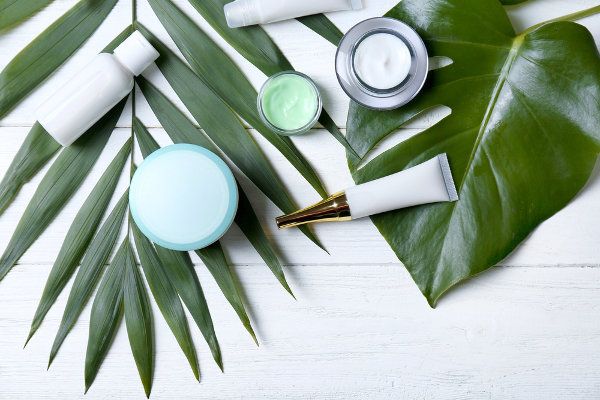 During your facial, your aesthetician helps you decide which products and treatments are right for your skin.
If you suffer from acne or have scarring, a VI PeelⓇ can provide excellent results. This potent peel kills bacteria, clears out dead skin cells, and soothes inflammation and redness.
Using high-quality skin care products between facial appointments is a great way to extend the benefits.
To reap the full benefits of a professional facial and superior-quality skin products. We proudly offer a variety of Physician Only Products to include: Skin Better Science, ZO Skin Health, IS Clinical and Private label.
Skin care products help your skin heal may be important to short and long-term skin health. These products include proper cleaners, toners, moisturizers, sunscreens, and vitamin preparations to aid the skin in healing. There are other modalities that can aid in helping the skin look and feel its best.
Ageless Aesthetics MD can provide a full assessment and treatment plan for both short-term improvement and long-term skin health. Many of the modalities used are only available in a Physician's office.
Additional Aesthetic Services
Facials and Memberships and Oncology Certified
Hydrafacial MD
Hydrafacial MD Perk
The Salt Facial
SkinWave
Fire and Ice Facial
Medical Grade Chemical Peels - Epidermal Repair
Chemical Peel Brands - Vi Peel, Revepeel, Enlighten, The Perfect Peel, IS Clinical, and Phenol
Microdermabrasion
Microneedling with or without PRP
Acne Facials
Rosacea Facials
LED Light Therapy
Extractions
Skin Lightening & pigmentation issues
Sunless Spray Tan