Whether you're considering skin rejuvenation or want assistance masking an old scar, our full-service medspa provides a variety of laser treatments to address any issue, including preventative skincare solutions for young professionals and corrective procedures for anyone.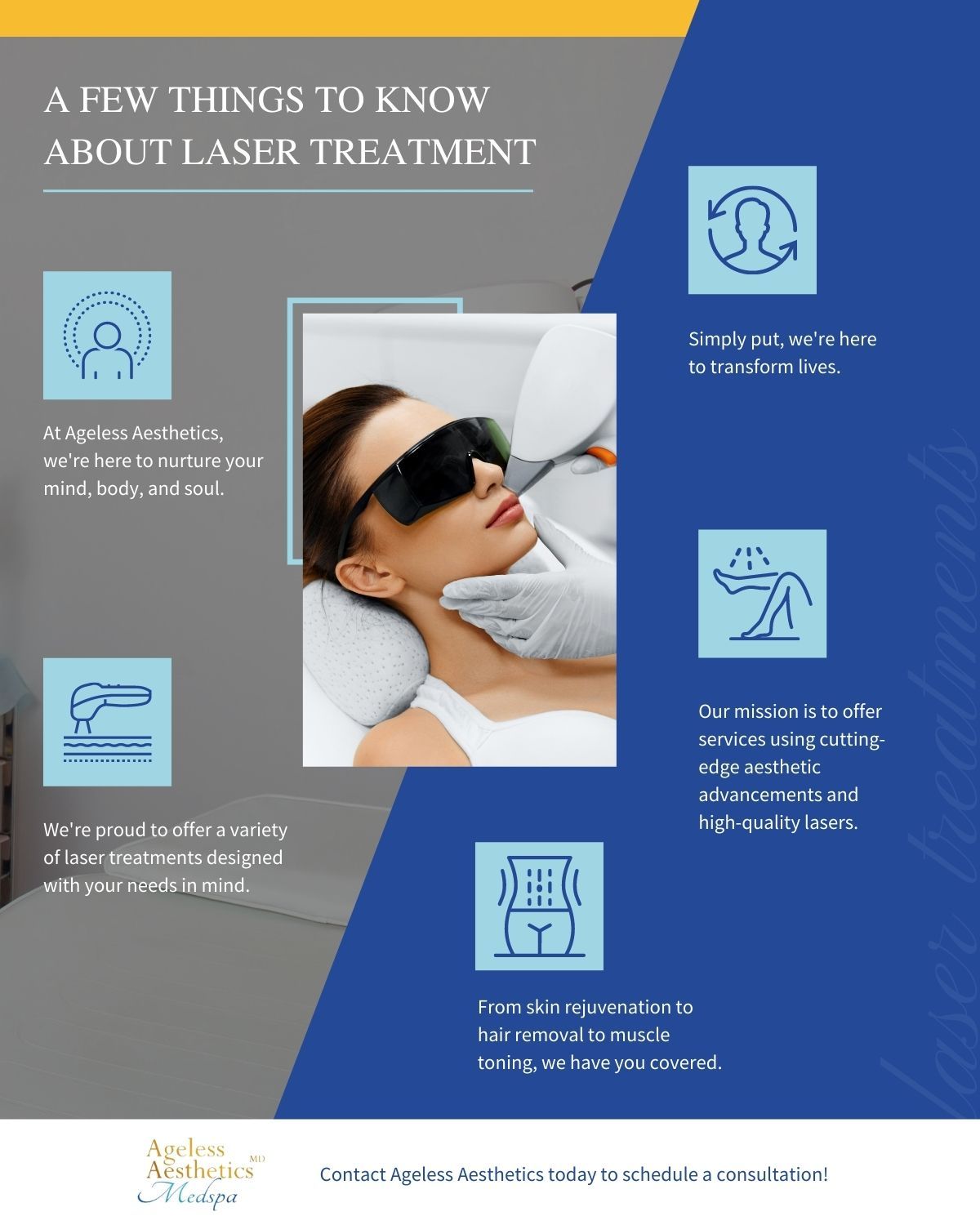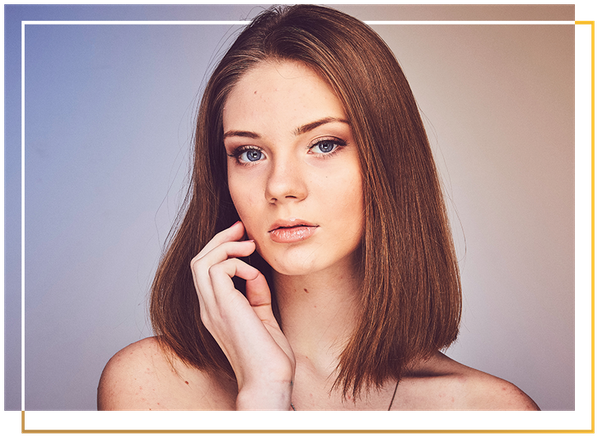 At Ageless Aesthetics, we've spent time researching and selecting the most efficient, non-surgical face and body skincare solutions available to give all of our clients a successful way to defy the effects of gravity, improve their beauty, and gain the confidence they need to thrive. Everyone deserves to feel wonderful — and when you make use of one of our laser treatments, our main objective is to ensure that you receive the attention you require.
In other words, our goal is to provide for your wellness needs in a personal and attentive way while nurturing your mind, body, and soul.
No Matter Your Needs, We Can Help!
The Ageless Aesthetics team is made up of estheticians that provide you with specialized expertise and technology to ensure that you get the personal care you deserve. We offer everything for everyone, whether it's a bespoke package of treatments or a one-time quick fix. At the end of the day, our mission is to help you feel your best, and we'll take the time to listen to your needs.
We proudly offer Votiva Feminine Rejuvenation, Forma™ Skin Tightening for the face and neck, Fractora Skin Tightening and Resurfacing, Intense Pulsed Light Photofacial (IPL), and Morpheus 8 by Inmode Skin Tightening to help you feel your absolute best.
Simply put, whether it's laser hair removal, skin tightening, muscle toning, or skin rejuvenation, our laser treatments were designed with one goal in mind — to provide you with everything you need to nurture your mind, body, and soul.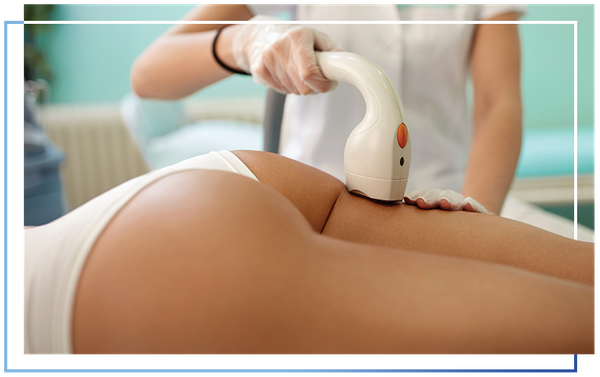 What to Expect
When you come to Ageless Aesthetics, you can rely on the fact that our top concern is always giving superior personalized care to each and every one of our customers. Our medspa's origins are in laser hair removal, and we've worked hard to perfect each of our treatments. The end result is unrivaled dedication to helping you look and feel the way you've always wanted to. Most importantly, our friendly team will put you at ease from the moment you schedule your first consultation.
We'll take the pain out of your beauty regimen so you have more time to devote to things that matter. Get in touch with us today to schedule an appointment!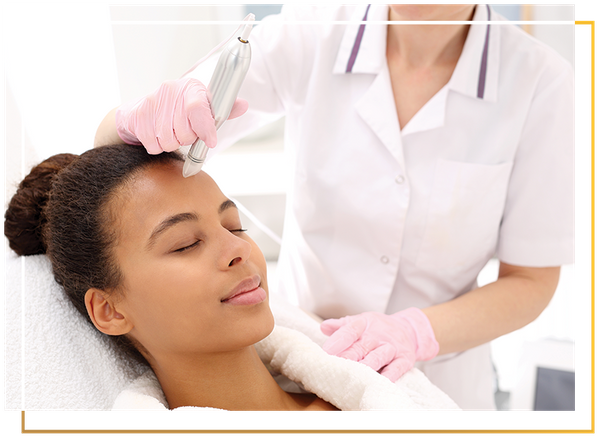 Who We Are
At Ageless Aesthetics, we:
seek to provide you with unrivaled care at reasonable prices
are a results-driven team that works with your needs in mind
dedicated to nurturing your mind, body, and soul
committed to providing a number of helpful laser treatments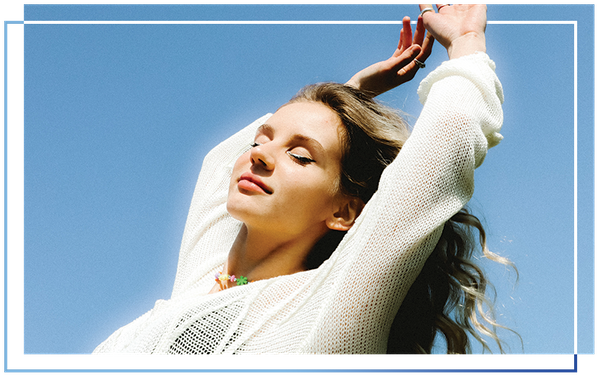 A Dedication to Making You Feel Your Best
When you visit Ageless Aesthetics for laser treatment, you'll find that we offer a number of services designed with your needs in mind. No two people are the same, and that's why we don't offer a one-size-fits-all approach to providing you with the care you need.
Each of our treatments is tailored to provide you with the best possible results, whether you're looking to improve your skin tone and texture or reduce the appearance of wrinkles and scars. We want you to feel your absolute best, and that's why we're proud to offer a variety of services that can help you look and feel younger.
Schedule an Appointment
Are you interested in one of our laser treatments? We strive to offer unparalleled service, and as a premier medspa in Fredericksburg, it's our mission to help those in our community who are in need of a bit of help feeling their best. At the end of the day, we believe that everyone deserves to feel happy, healthy, and confident in their body. No matter your specific needs, we'll take the time to listen, come up with a plan that's right for you, and provide you with industry-leading service from our team of estheticians, medical professionals, and physicians.
Have a question? Ready to schedule a consultation? Contact us now to get started and rest assured that you're in good hands with Ageless Aesthetics!